Pediatric Doctor in Oak Lawn, IL – About the Minis Pediatric Team
ACCEPTING WELLNESS PATIENTS
Minis Pediatric Walk-In Clinic is known as the best pediatric urgent care clinic in Oak Lawn, Illinois. No other place tops the professionalism and the medical care that Minis Pediatric Walk-In Clinic has to offer. Highly reviewed for our board-certified doctors, parents can confide in us to provide the best treatment and attention to their newborn babies.
Staying local has also helped us to create relationships with our patients, allowing us to better understand their needs. Reviewed for our attentiveness and willingness to help, we wouldn't be here if it weren't for our patients. You've seen the ratings, you've heard the good word about us, so contact us today to learn more about what we can do for your children!
Meet the Medical Team at Minis Pediatric Walk-In Clinic!
As a branch clinic of Pediatrics On Demand, Minis Pediatric Walk-In Clinic started out in 2019 by Dr. Ayman Rawda with a vision to provide for the medical and healthcare needs of infants, toddlers, and young children of the state of Illinois. We are proud to be Oak Lawn's Pediatric Express Walk-In Clinic that never fails to provide your child with fast, high-quality primary care services. Our Pediatric Express Walk-In Clinic is always here to put your child's health first so that they can receive the care they urgently need.
What Sets Minis Pediatric Walk-In Clinic Apart from the Rest
Along with our parent company, we are the first of our kind. Dr. Ayman Rawda made it a goal to be available for children and families whenever they require medical services. Our Pediatric Express Walk-In Clinic provides primary care from expert staff, 7 days a week, 365 days a year. Additionally, when you choose us, you'll be welcomed in by a child-centric clinic and team that is equipped with accommodations for both parents and young children to enjoy while they shortly wait to be seen.
Our Mission
Like our parent company, Pediatrics On Demand, Minis Pediatric Walk-In Clinic is built around providing the highest level of care possible with the help of our board-certified pediatric doctors and the entirety of our medical team. We make exceptional patient care a priority by offering affordable health care, short wait times, and a welcoming environment, all for the comfort and health of your infant.
Our Vision
Overall, our goal is to be the number one choice for your child's healthcare needs. We want to be able to serve infants and young children from all over the country as we can guarantee unmatched medical care you won't find anywhere else. We are constantly adding to our clinic in order to ensure that we are meeting the needs and comfort of your child.
The Professionals Responsible for Our High-Quality Care
Our medical team consists of board-certified pediatric doctors who are equipped with a high level of knowledge and expertise parents need to place the sake of their child's health in our hands. For years, our board-certified pediatric doctors have contributed their expertise to many medical facilities across the state of Illinois. We also have licensed x-ray technicians and certified medical assistants on board to further extend the specialized medical care the children of Illinois deserve. The best healthcare for your infant or child is made possible at Minis Pediatric Walk-In Clinic.
Advocate Christ Medical Center
Ann & Robert H. Lurie Children's Hospital of Chicago, previously known as Children's Memorial Hospital
Little Company of Mary
Riverside Hospital Kankakee
University of Chicago
OSF Saint Anthony Medical Center
Dr. Rawda is a board-certified pediatric doctor and is a member of the American Academy of Pediatrics. Dr. Rawda was selected as one of America's Top Pediatricians by Consumer's Research Council of America in 2010 and 2018.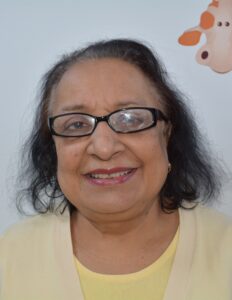 Affiliations:
Advocate South Suburban Hospital
Advocate Christ Medical Center
Dr. Sheela Jayaram received her medical degree from Madras Medical College. She completed her medical internship at St. Francis Hospital as well as completing a Pediatric Residency at Rush University and Medical Center, With an additional Residency in Anatomic and Clinical Pathology at the Grant Hospital of Chicago, Dr. Jayaram treats each patient equally and allows the patient to feel heard and cared for in the most efficient and knowledgable way possible.
Choose Us for Your Newborn's
Wellbeing and Life-long Health
If you want to work with a specialized pediatric clinic, we're your best candidate. We are more than honored when you place your child's wellbeing in our hands as we go out of our way for each and every patient. Secure the health of your infant by choosing a pediatric doctor at Minis Pediatric Walk-In Clinic! Contact us today to learn more about our professionals that make unparalleled medical care possible.